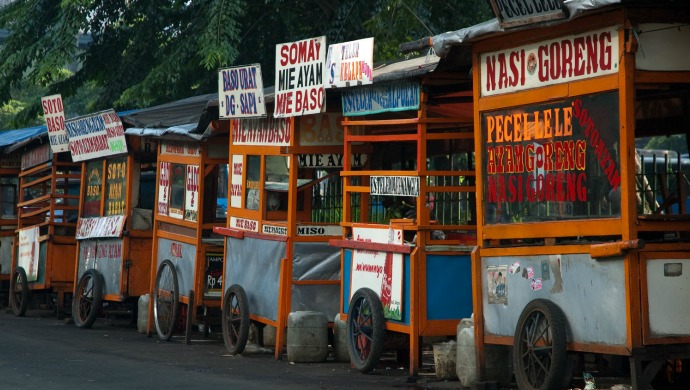 Jakarta is home to one of the hottest food scenes in Southeast Asia. Besides embracing the food truck phenomenon and boasting a cosmopolitan restaurant scene, there are also countless street food vendors with dishes hailing from all over the archipelago.
Eating street food in Southeast Asia as an adventure sport. The payoff is that you can consume some truly incredible dishes that can't be beat even at the top notched restaurants in Sydney, New York, or London and they only cost the equivalent of a dollar or two. 
In BKAF 2019 venue the a food court area where you can experience the local Indonesia street food serve by real street vendors, but in a more hygienic environment and serving. We want you to have the experience tasting the typical street food indigenous to Indonesia.