WE ARE THE IDEA CREATORS.
Why, The Sophie's Choice?
We are a bunch who love to throw crazy creative ideas. Creating programs and festivals that are able to contribute in various industries in Indonesia, especially the eastern region – in developing the ecosystem of its tourism industry and more, provisioning their off the beaten track spots with incentive explore packages, producing annual international standard festivals and more to promote to the world.
We love to travel just like you do!
To us, travel "Indonesia East" in luxury means experiencing the exoticism and the wonderful thousand Islands of the "Indonesia East" archipelago. This is also the reason why we believe people around the world should know where this heaven on earth is, to do that, we create programs to deliver such message.
We are not an event organiser.
We are a creative "annual program" designer, producer and executor.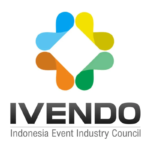 We provide the best services and it is what we perceived to do. You can count on us.
Our experienced staff can ensure you quality of work and services.
Work with entities that understand and have the same vision as you and I.
We are particular in international standards kind of work.
Andy Atis, the founder of TSC with vast experience in tourism industry, entertainment industry, marketing communications and public relations.
Liew Yan Mei, co-founder of TSC. Yan Mei's background is in property development specializing in cost and contract.
Joyce Liew, also one of the co-founders of TSC,  is a marketing communications expert, graphic designer and has her own company in Singapore named MUTIG.
Marcello Mario Tengker, nicknamed Silas, was educated in the hospitality industry. Silas is the Commissioner of TSC.
Sophie Hukom was her full name. As a single mother, she worked her entire life started from a job as a bar soap sales person on bicycle, until she was hired for a job in Paris, France. She returned to Indonesia, and continue to work in several Australian and US companies on managerial level – for service and hospitality division. She was a single parent raising her son and was able to send him to continue his education in the US.